In my not-really spare time, I'm joining the rest of the world in toying with a
The Black Hack
hack. It's Buck Rogers-style Planetary Romance.
Pretty much everyone has a ray gun, and no two ray guns are alike.
So, what does your ray gun fire?
4d20
AetheroMatter Destructo-Bolt
Multimolecular Holodart
Thermosonic Gyrostrike
Protovortex Inversion Surge
Suprapositron Turbolance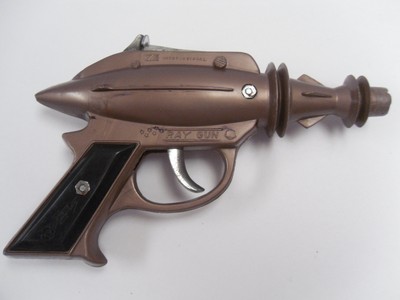 Dynoprism Qusaishock
Macroepsilon Statiparticle
Ray Guns, of course, are +1 to hit if a player draws a picture of it, and it's clear they kinda love it.